What is My Account?
The My Account page allows you to manage the your personal information and to choose what is displayed to your clubs.
Administrative Users
How do I log in?
What do I do if I forgot my password?
How do I edit my account details?
Administrative Users
If you are a club administrator, it is also offers you an easy to manipulate set of tools to administrate your club. For club officers, these tools can be found by:
clicking on the My Account link that is found at the top of the page when a user is logged in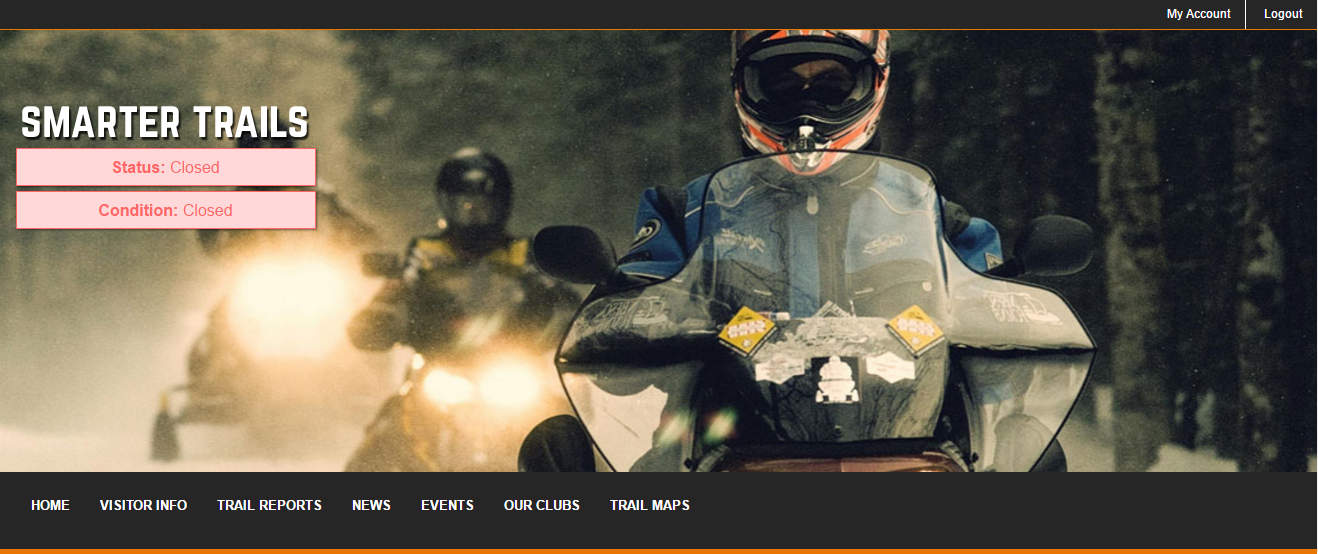 How do I login?
To login to SmarterTrails, scroll down to the bottom of your site's homepage. There, you will find a button labeled "Login". Clicking this button will take you to the login page.

Enter your email address and password

Press the "Login" button to access your Smarter Trails account.

What do I do if I've forgotten my password?
On the login page, enter your email address in the text area beneath the Forgot Password header. After entering your email address, click the "Continue."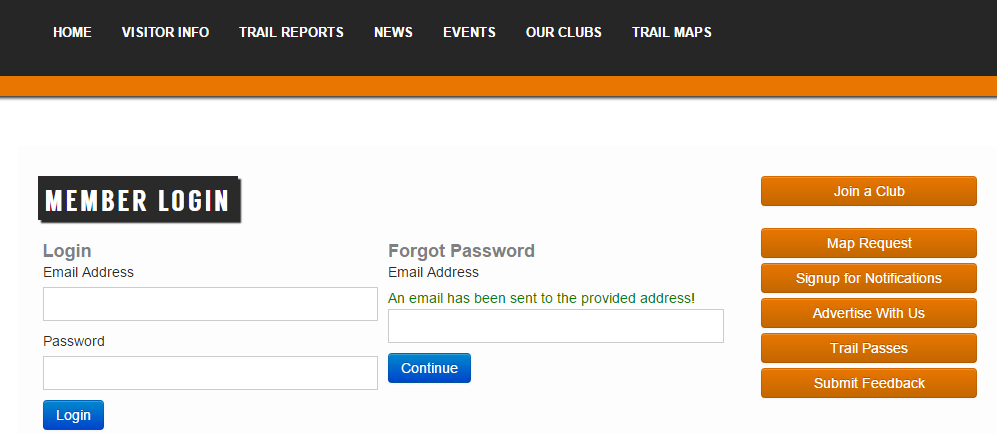 An email will be sent to the email address provided, confirming your request.

Click the link in the email and you'll be redirected to the password reset interface.

Enter your email address in the Email text area.

Enter your new password in both the New Password area

Confirm your password in the second password blank

Press Continue to finish the reset process.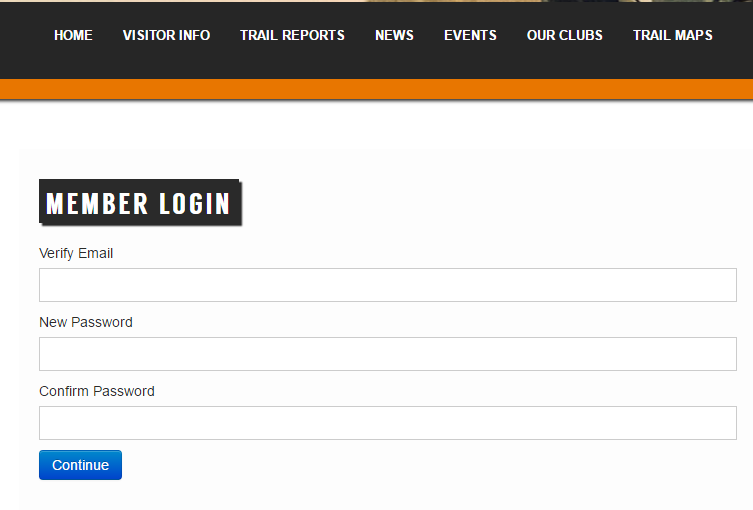 Edit my account details
From the My Account page, click the green Edit button located under the My Account header.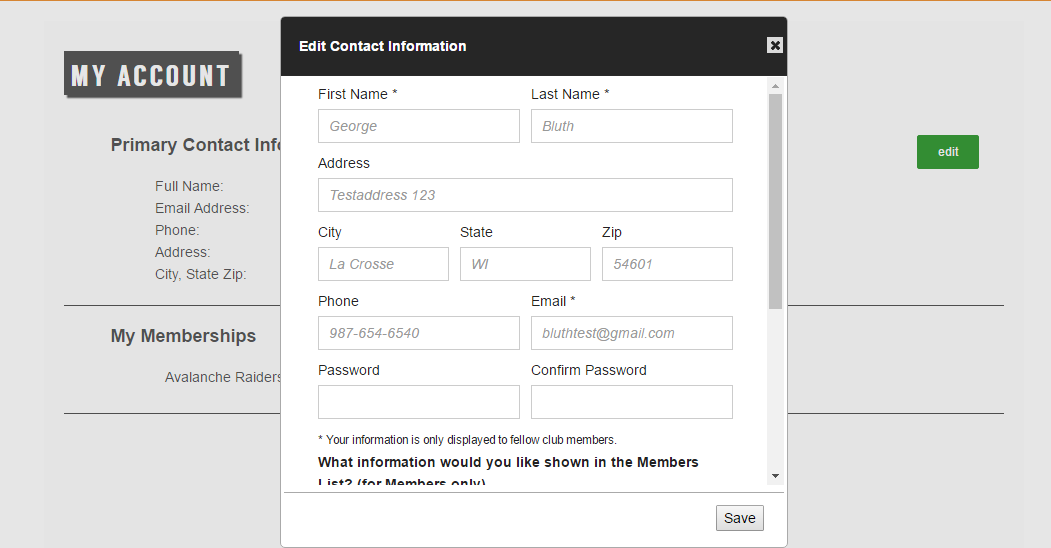 A window will be opened allowing you to edit any desired contact information. Fields available to edit include the following. Required information is labeled with an asterisk.

First Name

The primary name displayed to club members*

Last Name

The secondary name displayed to club members*

Address

The physical address where you prefer to receive club mailings

Phone

The primary phone number you would like the club to use to contact you

Email*

The email address you use to log into Smarter Trails. This is also the address where you will receive digital club mail.

Password

Your password. To change your password, this field and the Confirm Password fields must match. If no password is entered, your password will stay the same.

What information would you like shown in the Members List

Show Address

Your address will be displayed to club members if this is selected

Show Phone

Your phone number will be displayed to club members if this is selected

Show Email

Your email address will be displayed to club members if this is selected. Note that you can still receive email from Smarter Trails without this being set.

What kind of notifications would you like to sign up for? Revisit this after discussion.

If you wish to receive notifications at all, you must select either Trail Report or Other notifications and either Email notifications or Phone Notifications

If you do not wish to receive notifications, you do not need to select any of these options.

When you are satisfied with your account settings, clicking the Save button will update your personal information.

If you wish to cancel without saving your changes, click the X located in the upper right hand corner of the contact window instead.